2015 is really the year that big data analytics is coming of age. Louis Columbus, writing in Forbes about the recent IDG Enterprise study, "2015 Big Data and Analytics, Insights Into Initiatives and Strategies Driving Data Investments," provides us with some startling figures. Over the course of 2015, companies will be spending an average figure of $7.4 million on data-related initiatives for their businesses. Enterprises will be investing a staggering $13.8 million, while even small and medium businesses will invest a respectable $1.6 million.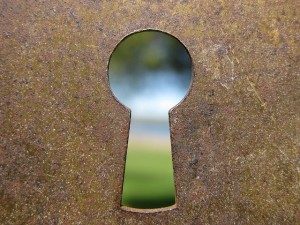 These kinds of figures will be thrown about by an overwhelming majority of organizations, with only 17% choosing not to prioritize either critical or high priority spending on structured data initiatives. Furthermore, over a third of businesses are planning to increase their budgets for data-driven initiatives in 2015. In fact, a mere 3% of enterprises fear that their data-related project funding will decrease over the coming months.
Key business goals identified are improving the quality of decision making, improved planning, and forecasting, as well as increasing the speed of decision making. An overwhelming majority of businesses see data-driven initiatives as an important factor in helping them achieve their stated aims for the coming year and the near future. This is not surprising given the huge amounts of money being invested in these initiatives. However, there are differing views on how best to invest this money.
Data analytics, as in 2014, continues to be the preferred option for businesses investing in these kinds of initiatives. However, the big takeaway from the results of 2015 is the 55% increase in importance given to data analytics over other options. Within major enterprises, the most preferred solutions were data analytics at 65%, and, trailing close behind, visual dashboards (47%), data mining (43%), data warehousing (40%), and data quality (39%).
However, the biggest challenge to enterprises setting up more data-driven initiatives, despite the above figures, is still budget constraints (45%), even though legacy issues and a limited pool of talent to analyze the data was a concern for 41% and 40% of businesses. Security also remains a major concern. 76% are restricting access to sensitive data to limited individuals, and this has seen a respectable increase from the 52% responding to the same fears in 2014.
This translates into business requirements when selecting vendors, with 40% of businesses making the ability to meet stringent security requirements the top issue. Other important criteria for selecting vendors appears to be the ability to integrate into existing infrastructure, ease of use, scalability and support, and services on offer.
Much more data was held in the report itself and is available for anyone to see if they are interested in the methodology.

Big Data and related technologies – from data warehousing to analytics and business intelligence (BI) – are transforming the business world. Big Data is not simply big: Gartner defines it as "high-volume, high-velocity and high-variety information assets." Managing these assets to generate the fourth "V" – value – is a challenge. Many excellent solutions are on the market, but they must be matched to specific needs. At GRT Corporation our focus is on providing value to the business customer.