Mobile is taking over the Business Intelligence (BI) world. So is the cloud. And Big Data, especially "unstructured" Big Data, is just beginning to revolutionize the ways that enterprises conduct their strategic planning. Those are a few headline results from a new Oracle study of the BI landscape in 2014. None of the findings is a big surprise – but they underline the growing maturation of BI.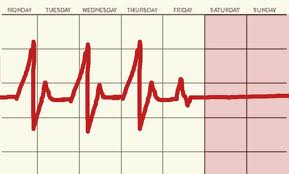 As the Oracle study of BI in 2014 confirms (free registration required), a majority of business leaders say that they are awash in data – "yet most executives claim that they are not getting the information they need to make important decisions. And nearly all of them (93 percent) believe that they are losing money as a result. This basic fact explains why, after years of user hesitation, BI and analytics are taking off.
The biggest single BI trend in 2014 is the rise of mobile. Business users increasingly do not want to be shacked to their desk when working with BI and analytics. It should be no surprise that the BI and analytics mobility trend is led by sales – salespeople in the field can't go to their desks. They need analytics that can follow them as they call on customers.
But coming up behind sales on the mobility front, and not far behind, are mobile BI tools for finance, marketing, and operations. Mobility is not necessary for these functions as it is for sales, but it is hugely convenient – and business users are now coming to expect it.
The other big if unsurprising trend in BI is toward dominance by cloud services and solutions. This trend is hardly peculiar to BI – the cloud is becoming pervasive, because it is so convenient and so flexible.
Another leading trend of 2014 is the "datification" of everything, as Hadoop-based data reservoirs for "unstructured" data are integrated with the more traditional data warehouse. The challenge of developing analytics capable of richly interpreting such unstructured data as social media messages remains enormous, but enterprises are committing to the effort.
BI is no longer in the experimental stage – it is evolving into a basic business decision-making tool. GRT Corporation brings nearly two decades of business technology experience to bear in helping you choose the solution that is best for you.
Big Data and related technologies – from data warehousing to analytics and business intelligence (BI) – are transforming the business world. Big Data is not simply big: Gartner defines it as "high-volume, high-velocity and high-variety information assets." Managing these assets to generate the fourth "V" – value – is a challenge. Many excellent solutions are on the market, but they must be matched to specific needs. At GRT Corporation our focus is on providing value to the business customer.