No branch of business operations has been more thoroughly transformed by the computer age than finance, the original "data-driven" business discipline. Successive technology revolutions have given rise to Enterprise Performance Management (EPM) solutions that seek to provide not only a fuller view of financial numbers, but to place those numbers in broader context.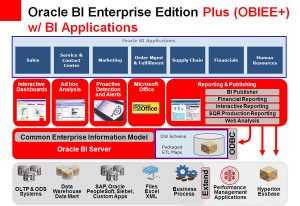 A couple of weeks ago we looked at Oracle's take on Business Intelligence (BI). Today we look at Oracle's take on the related field of EPM. The broad-brush picture is similar: EPM is taking to the cloud, engaging with Big Data, and going mobile [PDF document; free registration required].
Some of Oracle's specific findings provide further illumination of trends that are not confined only to EPM. The continued rise of the cloud reflects in part greater confidence in cloud security and confidentiality, but this is reassurance, not itself a cloud driver. Two other factors play the leading role in driving the move into the cloud.
Of the finance executives who responded to the Oracle survey, 70 percent cite the desire to avoid large upfront investments in conventional vended EPM solutions. The ability to rent cloud resources on an as-needed basis has been a leading cloud driver from the beginning, and it still is. The other great cloud driver, cited by 66 percent of respondents, is the ability to get "up and running" quickly.
If the cloud's appeal is particularly strong for finance leaders and top managers, the appeal of mobile extends across the full spectrum of EPM end users. People like being able to access data and solutions when they want them, where they want them. And mobile EPM apps are expanding in scope, becoming more interactive and powerful.
Finally, the Big Data revolution is transforming the world of finance, as "running the numbers" expands to include vast quantities of non-numerical "unstructured" data that provides insight into what the numbers mean.
EPM has become a fundamental tool for helping business leaders get both the big picture and fine-grained details of how an enterprise is faring. Let GRT Corporation be your partner in assembling an EPM toolkit that will best meet your specific needs.
Big Data and related technologies – from data warehousing to analytics and business intelligence (BI) – are transforming the business world. Big Data is not simply big: Gartner defines it as "high-volume, high-velocity and high-variety information assets." Managing these assets to generate the fourth "V" – value – is a challenge. Many excellent solutions are on the market, but they must be matched to specific needs. At GRT Corporation our focus is on providing value to the business customer.