Artificial intelligence is changing retail and businesses that don't realise this and embrace AI are likely to be left behind. Just look at the numbers – the retail part of the artificial intelligence industry is currently thought to be worth around $26 million. That's expected to grow to $3 trillion by 2024. Why? The increase in spend is driven by the real and tangible results that retailers are getting from AI.
For a long time retailers have had the ability to collect enormous amounts of data on their customers – data related to their main business and other information about their customers. AI and machine learning is now making this data useful.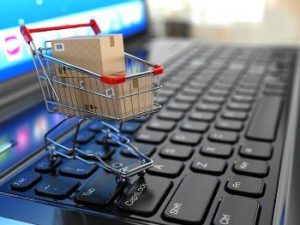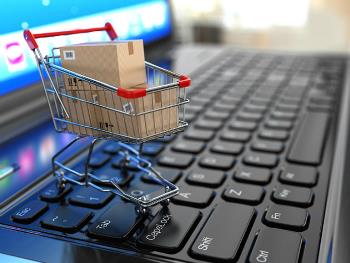 The Watson Factor
Many of the largest and best-known brands are experimenting and innovating with artificial intelligence. IBM's Watson is one of the technologies that is leading the way.
Applications built using Watson and other AI technologies include understanding the preferences of customers to improve product suggestions as well as engaging customers with through high-use technologies and mediums – messenger apps and messenger services on social media.
In fact, there are already questions being asked of retail companies who have not begun working on AI applications and uses. Some experts think those who haven't started are already too late.
In an article for Forbes titled Using Artificial Intelligence Both In Apps And In The Aisles, Bryan Pearson gives a number of examples of how retailers are using Watson to improve their business. Some are using AI online but others are also using it in store:
·         Staples – so customers can order by messaging app, text, email, voice, or mobile app
·         Macy's – to help customers and answer their questions while they are in store
·         Under Armour – to help customers track and monitor physical activity, sleep, nutrition, and more
·         1-800-Flowers.com, The North Face, and Sears – all three companies are using Watson technology to help customers decide what to purchase
The Future
The future of AI is going to be one that is even more integrated into retail businesses than what we currently see. This includes:
·         Improving sales and profit margins by having more accurate predictions of what is going to sell, when, and at what price
·         Getting a better understanding of the competition
·         Better stock control and management
·         Improved abilities to spot trends, including emerging trends
That said, some steps being taken with the technology may seem small to those not involved in the development of AI. For example, developing AI that can tell the difference between a person and an inanimate object. These advances are, however, technologically significant, and they are changing the retail landscape, i.e. enhancing customer experiences, increasing sales, generating higher profits, and improvement the management of businesses.
Here's what we know:
·         Retailers are developing, testing, and deploying new and innovative uses for AI.
·         This is happening in the ecommerce sections of their business but there are also a number of in store applications for AI technology. Arguable, these applications are changing the retail landscape more than online applications.
·         The most forward-thinking retail companies are looking at their whole business to see how AI and machine learning can make improvements, i.e. it's no longer just about creating a bot that can have a conversation with customer in the purchasing phase or for post-sales support.
Big Data and related technologies – from data warehousing to analytics and business intelligence (BI) – are transforming the business world. Big Data is not simply big: Gartner defines it as "high-volume, high-velocity and high-variety information assets." Managing these assets to generate the fourth "V" – value – is a challenge. Many excellent solutions are on the market, but they must be matched to specific needs. At GRT Corporation our focus is on providing value to the business customer.