There are many established IT vendors such as Microsoft, SAP and Hewlett-Packard, but increasingly, big data is driven by startups. This proliferation of great companies offering their new Hadoop-related technology or business analytics application has been a boon to businesses that have struggled to keep up with the ever-increasing volumes of data.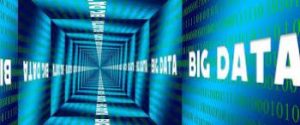 In the third annual Big Data 100 list, Rick Whiting – for CRN.com – has identified some of these as worthy of further consideration. Of the 53 emerging vendors, several have been identified as pushing the envelope and challenging the established vendors.
Zoomdata: develops software that allows users to connect, visualize and interact with data in both traditional browsers and on mobile devices. Companies can use their software to create dashboards and connect them to disparate data sources. Founded in 2012, Zoomdata is based in Reston, Va. In October 2014, they received $17 million in Series B funding.
Rubikloud Technologies: targets the retail industry with a cloud-based, realtime data analytics platform. Founded in 2013, the goal for Rubikloud is marketing, customer, product and pricing optimization. In January, the Toronto-based company raised $7 million in Series A financing. This is being used to build up the core engineering and data science teams.
Pivotal: is a big data joint venture between VMware and storage giant EMC. In February of this year, Pivotal made the unusual move of making some of its key products – the Greenplum and GemFire databases, as well as the Pivotal HD Hadoop distribution – open source. This came as part of Pivotal's role in forming the Open Data Platform consortium.
Luminoso Technologies: a spinoff from MIT's Media Lab, Luminoso is a pioneer in text analytics. Founded in 2010, and having raised $6.5 million in Series A funding last July, the company's software is designed to help businesses understand what their customers feel about their company by analyzing social media output.
InsightSquared: develops business analytics software for sales and marketing professionals. There is particular focus on simplicity and ease of use for this platform. They have proved particularly popular with the small- and medium-sized business sector, members of which often lack the resources to adopt their own business analytics technology. Formed in 2010, the company stated its revenue as growing at "well over 100%" in 2014.
Domo: while officially in 'stealth mode' since its founding in 2010, the company debuted its cloud-based management system last April. On its launch day, the company also managed to secure an eye-watering $200 million in Series D funding. This helped to push the company valuation to over $2 billion.
Alteryx: combines structured and unstructured data from multiple sources into one database. This is then used to conduct predictive, spatial and statistical analysis tasks. The California-based company was founded in 2010. Debuting the Alteryx Analytics 9.5 in January, this package comes with new data-blending tools for working with Oracle databases and the SQL database without the need for time-consuming SQL coding. In October, the company secured $60 million in Series B financing.
Big Data and related technologies – from data warehousing to analytics and business intelligence (BI) – are transforming the business world. Big Data is not simply big: Gartner defines it as "high-volume, high-velocity and high-variety information assets." Managing these assets to generate the fourth "V" – value – is a challenge. Many excellent solutions are on the market, but they must be matched to specific needs. At GRT Corporation our focus is on providing value to the business customer.