In the fast evolving and fast improving world of business analytics, big data has an increasing role to play in making intelligent business decisions. But not only is the role big data plays in your business intelligence analytics increasing, but so is the data itself. With an ever-increasing amount of metrics and data available to provide context and background to decision-making Doug Laney, of Garnter Inc, writes in Forbes to put forward the three big trends over the few years.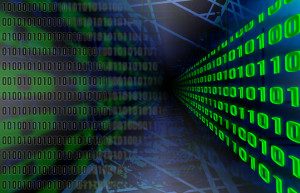 First, by 2020 this increasing amount of information – and key: its interconnectivity – will be used to reinvent, digitalize, or eliminate 80% of business processes and products that were in place as recently as 2010.
The huge growth in 'internet-ready' devices and the explosion in recent years and years to come of the Internet of Things (IoT) means that new types of real-time information is available to actively integrate into reporting.
Many traditionally analogue and manual process will become automated and the technology will reach a stage where many, if not most, decisions will be based on automated judgements through algorithms.
Genuine context will be provided and "by 2017, more than 30% of enterprise access to broadly based big data will be via intermediary data broker services, serving context to business decisions". True insight into how what happens outside your organization influences the happenings inside the organization will soon be available.
The data is already there, in the wider internet, but it is fragmented, widely distributed and very "noisy". The data ranges from the hundreds and thousands of web and social sites, government open-data as well as premium data prepared by increasingly sophisticated and powerful data brokers.
The final trend is the increase in customer-facing analytics deployments. By 2017, product-tracking information leveraging the IoT will account for more than 20% of this. The huge inflation of scale of the IoT creates a new avenue for customer-facing analytics. With the price of sensors dropping rapidly and becoming embedded in all kinds of products performance information can be provided directly and remotely. This provides the opportunity to improve and strengthen customer/partner relationships – becoming a key differentiator and USP to those companies willing to make it part of their business model.
The ability to compete in the emerging digitalized world will rely heavily on a business' ability to adapt to these changes and make the most of the opportunity this new reality presents. Success is dependent therefore on "the ability to curate, manage and make sense of big data, IoT content, social media, local and federal government data, data from partners, suppliers and customers, and other exogenous data sources that are materializing."
Big Data and related technologies – from data warehousing to analytics and business intelligence (BI) – are transforming the business world. Big Data is not simply big: Gartner defines it as "high-volume, high-velocity and high-variety information assets." Managing these assets to generate the fourth "V" – value – is a challenge. Many excellent solutions are on the market, but they must be matched to specific needs. At GRT Corporation our focus is on providing value to the business customer.