Self-service business intelligence makes data discovery and analysis remarkably easy. The three next generation tools only make this statement more true. Watching these new, easy-to-use and exploratory BI products outsmart and outperform the older platforms is seeing evolution in action. First generation BI products all had one thing in common: they seemed to require a dedicated IT department to set-up, implement and use. They were bulky and the 'feature wars' seen by the main players only increased this bloated approach to BI provision.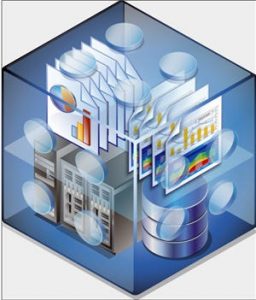 Martin Heller, writing for Infoworld.com, reviews three data discovery products that demonstrate a range of capabilities over a range of prices. Each product has its uses, but which one is best might depend on your specific requirements or budgetary limitations.
Tableau: Offers a free, full-version trial so there is no initial commitment to a big spend. This suite offers fast analytics, the results of which can be shared in seconds to the web and mobile devices. Truly easy to use, anyone can analyze data with an intuitive drag and drop system. A live connection can easily be setup, or alternatively when on the go – this can be simply set to perform automatic updates on a schedule.
Qlik Sense: This is completely free for person and internal business use, which is a big plus – although it is light on features. Featuring a drag and drop app creation and data loading this is a useful tool for dipping toes into the world of self-service analytics.
Power BI: Power BI is run by Microsoft, the benefit being you can be almost completely assured of any compatibility with hardware and standard office suite programs. Providing rich visuals, this set of tools allows easy insight into data using simple drag and drop gestures. Collecting and sharing these is easy and will easily empower your team to make quick and confident decisions. With free and Pro versions, this set of tools allows easy entry without too much of a financial commitment – allowing an incremental increase in features as your business requires.
Overall: Tableau would be the most capable, but the most expensive. Although its free trial does allow you to get a sense of what this suite can offer. Qlik Sense is a good shot and is a steady performer. The worst of the three is, unfortunately, Power BI – but can be very good value for money depending on your organization's requirements. Thankfully, you can try each one – as they all offer either free or trial versions – and make a decision based upon what your individual requirements are.
Big Data and related technologies – from data warehousing to analytics and business intelligence (BI) – are transforming the business world. Big Data is not simply big: Gartner defines it as "high-volume, high-velocity and high-variety information assets." Managing these assets to generate the fourth "V" – value – is a challenge. Many excellent solutions are on the market, but they must be matched to specific needs. At GRT Corporation our focus is on providing value to the business customer.