We're living in a world where you no longer need IT to tease information from raw data. In the 'Analytics 3.0' era, data-driven insights are delivered via self-service tools. Personal editions of consumer-friendly tools have brought advanced analysis and insight to more people than ever, all presented in beautiful, engaging visualizations.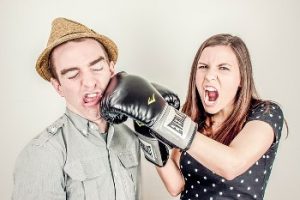 Virginia Backaitis, writing for CMSwire.com, argues that introducing self-service helps ease the burden under which many IT departments are finding themselves, and helps them to whittle down their backlogs. We're in an age where people don't need IT departments to hold their hands through every little action.
Others counter, though, that self-service BI has severe limitations. It is, by nature, a more individualistic approach to BI and analytics that achieves nothing but disjointed, inconsistent and siloed data. Consultants to the industry like Wayne Eckerson go further: "Like a wild vine, if left unchecked … [self-service tools] will strangle your BI program, creating ungoverned spreadsheets that increase your support costs, undermine data consistency and waste your staff's time reconciling reports."
It is the 'land and expand' approach that is most often maligned. This is when a company initially deploys software in one department – where it can create immediate value – and then grows it from there. However, when people get data from different sources they invariably come to different conclusions. Furthermore, by growing use this way, costs can expand hugely; buying individual software licenses is not as cost-effective as negotiating for a whole enterprise.
Anecdotal evidence certainly suggests that some companies have lost customers based on inaccurate reporting resulting from analysis of the wrong information. Furthermore, data discovery has, in some cases, gone rogue and led to the public release of confidential information. Many organizations are now increasingly concerned at the costs associated with maintaining these systems.
Systems are required that can help tailor the experience to different levels within a business and their different needs. Business analysts for example, should be able to relatively freely access and publish data as needed. For a more junior executive however, a more controlled and tailored access must be provided – creating a 'sandbox' in which work can be reviewed before being sent to a wider audience.
In the end, self-service analytics are here to stay. The differences now seem to lie more in how this is governed, containment of costs, and whether the initiatives belong to end users of IT. At the moment, end users seem to be in charge, but a constant tug of war is going on between the need for speed and the need for standards. Vendors of BI systems are working hard to try and address these issues without tying anyone's hands.
Big Data and related technologies – from data warehousing to analytics and business intelligence (BI) – are transforming the business world. Big Data is not simply big: Gartner defines it as "high-volume, high-velocity and high-variety information assets." Managing these assets to generate the fourth "V" – value – is a challenge. Many excellent solutions are on the market, but they must be matched to specific needs. At GRT Corporation our focus is on providing value to the business customer.