A Rackspace study shows that resilience and security will remain top motivations for businesses moving into the cloud throughout 2016. While cost is always a major factor, in a poll of 500 UK IT and business decision makers, resilience, disaster recovery, and security are listed as top reasons for the move at 61%, 50%, and 38%, respectively.
James Bourne for CloudComputing News writes that the cloud has long been associated with loss of control over information. This is now being realized as a misconception. In fact, a full reversal can be seen with some companies now viewing the cloud as a way to keep information and systems safe and secure.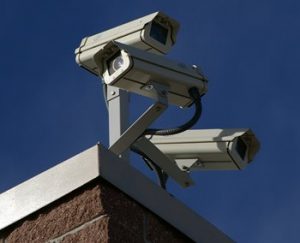 Part of this seems to be that security hurdles are becoming easier to clear. Of those asked, only about 20% said they encountered compliance issues
On the other hand, according to a report by InfoSecBuddy on cloud adoption trends, many still see security as the biggest barrier to further cloud adoption. The dominant concerns include unauthorized access, hijacking of accounts, and malicious insiders. This is in spite of huge investments into security by SaaS providers.
Thirty six percent of respondents believe that major apps such as Salesforce and Office 365 are still less secure than their local-machine counterparts. Indeed, of the three biggest barriers to cloud adoption, general security concerns, data loss and leakage, and loss of control top the list at 45%, 41% and 31% of respondents, respectively.
Closing the cloud security gap then is a priority for 2016. The most popular method for achieving this seems to be the ability to set and enforce consistent cloud security policies. APIs for reporting, auditing, and alerting on security, events, effective mapping of security controls, and isolation/protection of virtual machines all feature heavily in the report.
Yet in spite of these concerns, more than half of respondents to the Rackspace survey admitted to moving business critical data over to the cloud first, either ahead of or at the same time as non-critical data. Furthermore, those organizations that did use third-party suppliers had fewer concerns than those that chose to go it alone.
In the end, many businesses "do not have the expertise or budgets to combat a growing number of sophisticated cyber-attacks in-house, but using the cloud – with the support of a team that is able to dedicate a large number of resources to security – will help to keep data safe at a fraction of the cost."
Big Data and related technologies – from data warehousing to analytics and business intelligence (BI) – are transforming the business world. Big Data is not simply big: Gartner defines it as "high-volume, high-velocity and high-variety information assets." Managing these assets to generate the fourth "V" – value – is a challenge. Many excellent solutions are on the market, but they must be matched to specific needs. At GRT Corporation our focus is on providing value to the business customer.