Improved business performance has been a promise of business intelligence gathering since forever. However it is in the last two decades that the technologies and processes have progressed to a point where they are genuinely beginning to help. While the advances in technology may seem game-changing and revolutionary, Chris Adamson, CBIP, BI Specialist at Oakton Software LLC, assures us that the change has been incremental and evolutionary as he explores the past, present and future of technology in BI performance over the past two decades and how this can affect the whole structure of an organization.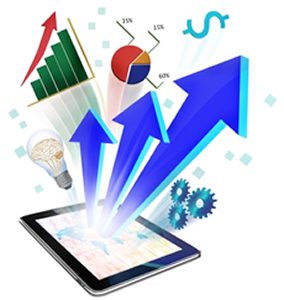 Twenty years ago, BI programs held their value by providing reporting and analysis capabilities to multiple business domains and subject areas to help track performance. These were rudimentary and these days the delivery is much more sophisticated.
Today the shift has been from largely reporting on what happened in the past to what is happening right now. The rise of real-time reporting, as well as the ability to dig deeper into the metrics, has led to a holistic approach with the integration of a variety of products into a single interface.
Insights produced by this kind of business analytics inevitably should suggest new ways to look at and track performance as processes are refined over time and new metrics are added to the business information we monitor and record. Furthermore, it should also allow us to see what unstructured historical data can be brought into the record increasing our ability to monitor and track performance.
Many modern approaches though, offer a one-size-fits-all service. Modern BI services, while they provide a complete picture of business performance, place different demands on the BI program's use of people, processes and technologies. These analytics cannot be delivered in the same way as traditional reporting capabilities.
What in the end is called for is new attitudes to the control of technology. Innovation in the sector has made technology much more powerful and accessible. It no longer makes sense to have IT monopoly and authoritarian control what products are used and allow some business users the ability to use their own tools. The organizational structure of a business also faces change, as the boundary between IT and the wider business blurs and no longer delineates between the development and use of a solution.
Big Data and related technologies – from data warehousing to analytics and business intelligence (BI) – are transforming the business world. Big Data is not simply big: Gartner defines it as "high-volume, high-velocity and high-variety information assets." Managing these assets to generate the fourth "V" – value – is a challenge. Many excellent solutions are on the market, but they must be matched to specific needs. At GRT Corporation our focus is on providing value to the business customer.