For end-users these days, it's a wondrous world. IT departments are rolling out tools to enable these end-users access the data and services they require; from employee benefits accounts, to once inaccessible corporate data stacks. Before handing over the reins though, the question needs to be asked: Are users capable of using it?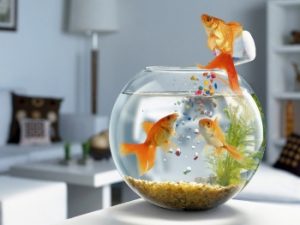 Of course, writes Tracy Mayor for Infoworld.com, it has been a long time since IT experts had to show someone how to use a mouse or plug in a desktop, but have users really become so adept that they can handle their own business intelligence queries. The nuanced answer is, both yes and no.
A boom in smart consumer devices has meant that, in both corporate and personal life, employees at all levels have never been more capable with the use of technology. However, the US workforce is deep in a 20-year decline of STEM expertise. This decline potentially means a perfect storm for the industry. Over-confident, yet under-skilled can run havoc through business system; decisions are taken, based on spurious conclusions using randomly mashed-up data.
Certain employees have an attitude of 'just give me access and I'll figure it out,' not realizing that there are certain nuances required when working with the data. Though in some respects this failure is a 'necessary part of the process, with IT, business units and end-users come to renegotiate the delicate balance of who can do what, when it comes to corporate data.'
Since the beginning, control has been tightly meted out by IT departments, and recently the grip is being loosened although sometimes this can be a little too loose. Yet despite this, the move towards self-service is only going to accelerate; partly due to ever-increasing demands on IT Departments in general. Traditional ways of control mean overburdened workloads as users demand faster and faster intelligence.
Successful IT Managers tend to agree that successful implementations emerge from equal partnerships between IT and the line of business making the request for access. It is essential for IT to keep tight control over the integrity of corporate data, 'while still giving appropriate users enough access … [to] accomplish their goals.'
Furthermore, IT should also know exactly which community it is serving. Certain types of tools best serve different users. For example, power users can probably handle advanced data-analysis, while an executive would work best with interactive dashboards.
These self-service systems are simply part of a trend that's been building since computers became a personal item. The self-service movement just needs context. Access to enterprise data gives users power and flexibility, but this invariably requires a higher level of control on the part of the IT department.
Big Data and related technologies – from data warehousing to analytics and business intelligence (BI) – are transforming the business world. Big Data is not simply big: Gartner defines it as "high-volume, high-velocity and high-variety information assets." Managing these assets to generate the fourth "V" – value – is a challenge. Many excellent solutions are on the market, but they must be matched to specific needs. At GRT Corporation our focus is on providing value to the business customer.