An ever-growing number of businesses are now choosing to run their mission-critical intelligence operations on the cloud. It is clear that it is now becoming a mainstream technology. For good reason too. It is increasingly superior, and proving to be a more than viable alternative to traditional BI. Cloud based services can now be considered as a mature technology successfully competing with traditional formats: collocation, managed hosting and on premise data centers.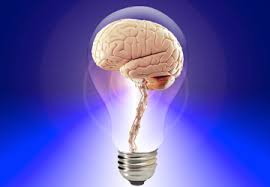 One of the biggest draws of cloud computing is the ease and speed with which the technology can be applied: in as little as four to six weeks in some instances. However, business intelligence on the cloud should not be considered "simply a quick fix". The robust and reliable systems and its continual improvements are of great use to a proactive analytic strategy and need not be a purely reactive solution.
Of course, the other draw is the reduced operational costs this allows. Perennially popular among smaller businesses, who lack the capital for major on site computing, concerns from larger companies over the security of their data and other issues is much diminished in recent years leading to a huge increase in the take-up of cloud BI practices.
This more cost-effective way of running Business Intelligence analytics is about streamlining business' intelligence operations and reducing the operation and capital costs incurred in these ever more important projects. This is just taking into account the direct costs of analytic projects. Due to the reduced need for physical infrastructure and plant, this may mean a reduction in additional staff, equipment, and facilities; making further indirect cost savings.
Not only are the cost benefits of cloud business intelligence clear to see, but there is also a tremendous ROI relative to other BI systems; cloud business intelligence is not only cheap but can be faster, more reliable and more accessible than many of its competitors.
The motives behind businesses switching to cloud computing are varied. In fact, only 14% of respondents admitted to reducing costs as their primary motive. It appears that the reliability, speed and agility offered by this nascent technology is the biggest draw with 32% of respondents affirming this to be positive.
All this is shown in Verizon's State of the Market report and as 2015 continues, it seems clear that more and more businesses will be switching their Business Intelligence systems to the cloud. No longer associated just with smaller businesses, the increase in adoption rates by larger companies – and the success they enjoy – will undoubtedly encourage more to make the transition.
Big Data and related technologies – from data warehousing to analytics and business intelligence (BI) – are transforming the business world. Big Data is not simply big: Gartner defines it as "high-volume, high-velocity and high-variety information assets." Managing these assets to generate the fourth "V" – value – is a challenge. Many excellent solutions are on the market, but they must be matched to specific needs. At GRT Corporation our focus is on providing value to the business customer.