More and more businesses realize the value of data visualizations and there are now many predictions for the future of the meteoric rise of the information dashboard. The past couple of years have seen huge movement in the industry, and with more and more businesses looking to use data-driven decisions, there is a big demand for applications with visualization capabilities.
Writing for UX Magazine, Shilpi Choudhury looks at five changes that will come about to deepen user experience with data.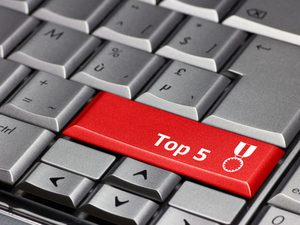 1. More independent software vendors will include powerful information dashboards as part of their key offering.
Many vendors are starting to add data visualization capabilities to their core products. The ability for users to track web traffic, company mentions online, content influence, and other online information relating to a particular organization or brand is an increasingly important part of the drive to catch the internet buzz.
2. Information dashboards catering to the specific need of the on-the-go user.
Dashboards are becoming easier to use and navigate. Ease of use is critical to any vendor and can mean the success or failure of a product. This means that it no longer suffices to stuff a desktop application into a mobile device, and be done with it. Vendors, more and more need to think about the specific needs of the user who is constantly on the move.
3. Information dashboards with high location intelligence quotient.
Mobile devices are embedded with GPS technology as standard, and this inevitably means the location intelligence quotient of the dashboard is going to improve immensely. GPS-powered mobile dashboards will help prioritize information by geographic proximity. This can achieve everything from alerts as store managers walk past a shortage of an SKU, to informing couriers of the best routes to ensure on-time deliveries.
4. Dashboards catering to the here and now.
Real-time data is going from buzz word to accepted lexicon. No longer restricted to historical data sets, the user will be able to capitalize on instant data to find new opportunities ahead of the competition. The ability to fine-tune campaigns while they are still running, for example, will prove a huge boon to markets.
5. Information dashboards that can see the future.
Predictive analytics is surely the next big thing for information dashboards. Using existing data to predict trends and behavior patterns will help to ensure the businesses plan and pool resources in a more efficient and effective way. So much so that IBM lists seven ways users can benefit:
Compete: Secure the most powerful and unique competitive stronghold.
Grow: Increase sales and retain customers competitively.
Enforce: Maintain business integrity by managing fraud.
Improve: Advance your core business capacity competitively.
Satisfy: Meet today's escalating customer expectations.
Learn: Employ today's most advanced analytics.
Act: Render business intelligence and analytics truly actionable.
Big Data and related technologies – from data warehousing to analytics and business intelligence (BI) – are transforming the business world. Big Data is not simply big: Gartner defines it as "high-volume, high-velocity and high-variety information assets." Managing these assets to generate the fourth "V" – value – is a challenge. Many excellent solutions are on the market, but they must be matched to specific needs. At GRT Corporation our focus is on providing value to the business customer.