Business Intelligence used to mean massive overheads – caused by old-style data centers – consuming as much as 58% of the revenue received. Not any more: with a move to cloud computing these costs can be reduced drastically. Labor costs can be kept at 6%, while distribution and cooling costs can be reduced by as much as 20%.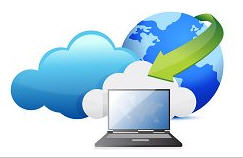 Switching to cloud computing for your business intelligence system makes sound financial sense. However, the options for Business Intelligence in the cloud can be hugely overwhelming. As such, to keep the costs from spiraling out of control, the huge numbers of options available should be compared effectively to provide the best solutions for data management.
There are three big players in the industry currently – writes Jason Bowden, Chief Consultant for Digital-Warriors Consulting, at
Smart Data Collective
– who build their own BI cloud computing infrastructure to help reduce the costs of running BI tools in the cloud. They are Amazon Web Services (AWS), Microsoft Azure, and the Google Cloud Platform. All of them are leaders in delivering the future of business intelligence infrastructures.
Amazon Web Services: Delivering comprehensive AWS consists of various applications for analytics, data storage, and database to help enterprises small and large grow their data computing centers at lower IT costs. AWS offers distinguishable benefits and has a distinct flavor when compared to more traditional options. These include its flexibility, providing users with less difficulty in using their tools, scalable platforms, allowing users to easily scale their usage high or low to meet an organization's needs, as well as cost efficiency and security: only charging for actual usage while still setting the highest safety standards for privacy and security.
Microsoft Azure: Provides an integrated cloud service including data storage, cloud computing, networking and various cloud applications running on the Microsoft Cloud Data Center. Azure on the other hand provides built-in software patching, low-level scalable storage, networking and data computing. Applications and infrastructure provisioning, as well as its ability to build modern business intelligence apps are the real selling point of Microsoft's system. The ability for provisioning of Windows and Virtual Machines on Linux to your on-premises BI applications is a great asset.
Google Cloud Platform: Provides developers the ability to deploy and test modern business intelligence tools and applications. The best features of Google's platform are cost effective billing for per-minute-level increments of cloud usage. This implies that the user doesn't pay for any unused computing time, quick provisioning for deploying clusters of data with Google's intuitive tools including command interface, restful API and in-cloud console manager. Google also boasts unmatched data security for data encryption.
Big Data and related technologies – from data warehousing to analytics and business intelligence (BI) – are transforming the business world. Big Data is not simply big: Gartner defines it as "high-volume, high-velocity and high-variety information assets." Managing these assets to generate the fourth "V" – value – is a challenge. Many excellent solutions are on the market, but they must be matched to specific needs. At GRT Corporation our focus is on providing value to the business customer.