When you look at expert predictions for what will happen in the IoT space in 2017, it is clear technologies and thinking is both advancing quickly. It is also clear that traditional industries and brands face challenges from nimbler newcomers, with some of those challenges being as yet undefined. In terms of specifics, however, what will happen in 2017 with IoT?
Changes in Our Interactions with the Online World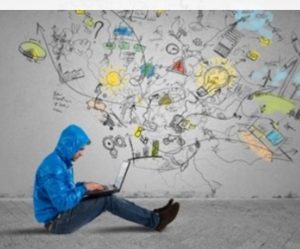 Amrisha Prashar explores this in an article on Ubuntu's blog. It is based on IoT predictions made by Maarten Ectors of Canonical.
Here's some of the things that will happen in the development of IoT technologies in 2017:
·         Big data and machine learning – deep learning Generative Adversarial Nets will gain bigger footholds, open source IoT platforms will advance at the expense of closed platforms, and there'll be increased talk about voice and gesture taking over from the keyboard and mouse. Also, security cameras will produce meta data (who went where and when) as well simple video recordings.
·         General – increasing numbers of products will become available and will be moderately successful, but many IoT start-ups will fail. We may also see the introduction of new and disruptive open source hardware solutions that come with app stores.
·         Other tech – enterprises will begin using augmented reality, children will compete in more and more autonomous robot and drone competitions, and increasing numbers of people will take a trip in a taxi that drives itself.
·         Consumers – open platform products will become more popular but products that generate revenue from advertising will struggle. Health will be one of the most popular categories of product for consumers, but problems will arise in other online-connected devices – such as modems supplied by your telecoms provider.
·         Telecoms – speaking of telecoms, open source hardware, software defined radio, and network white boxes will all gain further ground. App stores will be connected to many of these solutions. How to make money is going to the main issue faced by traditional telecoms providers, however.
·         Industry – app-enabled programmable logic controllers will make an impact, as will IoT gateways. For many industries, 2017 will be a year of figuring out how they can keep up.
·         Financial services – advancements will be made in Fintech, particularly in relation to mobile commerce and banking. Fast block chain offerings will also begin to chip away at traditional banking's market share. Self-driven cars will make an impact too; i.e. will people need car insurance anymore if they no longer own cars?
·         Retail – local automated robot factories, the tendency of millennials to shun brand loyalty, and big global brands trying to figure out where they fit in, will all be factors in 2017.
So, what do we now know?
·         Excitement is building with those that will ultimately use IoT technology, and innovators continue to make significant breakthroughs with the tech
·         2017 is, however, likely to be a year of maturing and ongoing development with significant business and consumer spending happening later (2018 and possibly beyond)
·         Traditional industries and old brands have to find a place and fight for relevancy – some may fail
Big Data and related technologies – from data warehousing to analytics and business intelligence (BI) – are transforming the business world. Big Data is not simply big: Gartner defines it as "high-volume, high-velocity and high-variety information assets." Managing these assets to generate the fourth "V" – value – is a challenge. Many excellent solutions are on the market, but they must be matched to specific needs. At GRT Corporation our focus is on providing value to the business customer.