The potential impact from big data and advanced analytics is huge, which is why so many are becoming excited about the prospect. However, the level of impact it makes in reality is often underwhelming. For most organizations, successes have been few and far between, with impact limited to a few niche applications or in testing only. Apart from the success of a few companies like Amazon and Google, the breakthrough promised by big data has been difficult to achieve.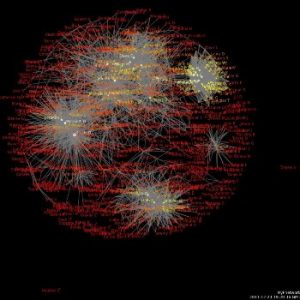 In an insight piece for McKinsey & Company, David Court provides reasons why this has been so, along with helpful advice on how to avoid the pitfalls of advanced analytics.
The first step with any implementation is to make sure enough is being done to keep up with the latest tools and implements that are emerging to help deal with these problems. These new tools can deliver faster results, build the confidence of the front line and automate much of the 'grunt work' involved in big data analytics.
Tools alone, however, are insufficient. Organizational adaptation is necessary to catalyze the change needed. Real investment is needed, and the fear of many early-day open-ended insights that have been interesting, yet have yielded little practically, has prevented this from being achieved. Second, better training in the system needs to happen. Frequent complaints revolve around a black-box process where data goes in and recommendations come out, without any necessary explanation of what was happening and how – leading to a lack of faith due to lack of understanding.
Furthermore, beyond the investment in new tools and training, the organization itself can often be an impediment to change. More focus, more job redefinition and more cultural change are all vital to realizing the full potential of advanced analytics.
Focusing on change management means, paradoxically, narrowing to achieve the scale required. Trying to achieve the necessary change in a whole company's daily decision-making and operating approach is far too overwhelming to be practical. Management should ask which functions/departments would benefit most from analytics and deploy a combination of new targeted solutions, tools and change management in those few areas.
Automating parts of a business inevitably means permanent change in the roles and responsibilities of the employees. As managerial responsibilities evolve over time, or even become eliminated, whole organizations will have to adapt. Job redesign, though, is a time-consuming process and can only be successful if the newly automated tools and roles have been developed, tested and commissioned to meet whatever surprises can be thrown at them.
Finally, a foundation of analytics will need to be built in the company culture. Companies now have a wide set of options to encourage engagement with analytics tools. Creative use of the options available will help the company to move beyond the initial stage and really build strong roots into realistic actions.
Big Data and related technologies – from data warehousing to analytics and business intelligence (BI) – are transforming the business world. Big Data is not simply big: Gartner defines it as "high-volume, high-velocity and high-variety information assets." Managing these assets to generate the fourth "V" – value – is a challenge. Many excellent solutions are on the market, but they must be matched to specific needs. At GRT Corporation our focus is on providing value to the business customer.